THE COMPANY
By your side since over 60 years.
BMP TAPPI is a producer of plastic caps and protection plugs with over 60 years of history. Since 1960 its production function and the fields involved in have considerably increased.
Todate the production function includes design, tool's construction and production. The goods are exported across the world, mainly in Europe to customers from piping, mechanical, automotive, cosmetic and pharmaceutic fields.
We dedicate to our customers technology, knowledge and experience at the highest levels in the plastics industry, to go beyond their expectations.
CONTACT US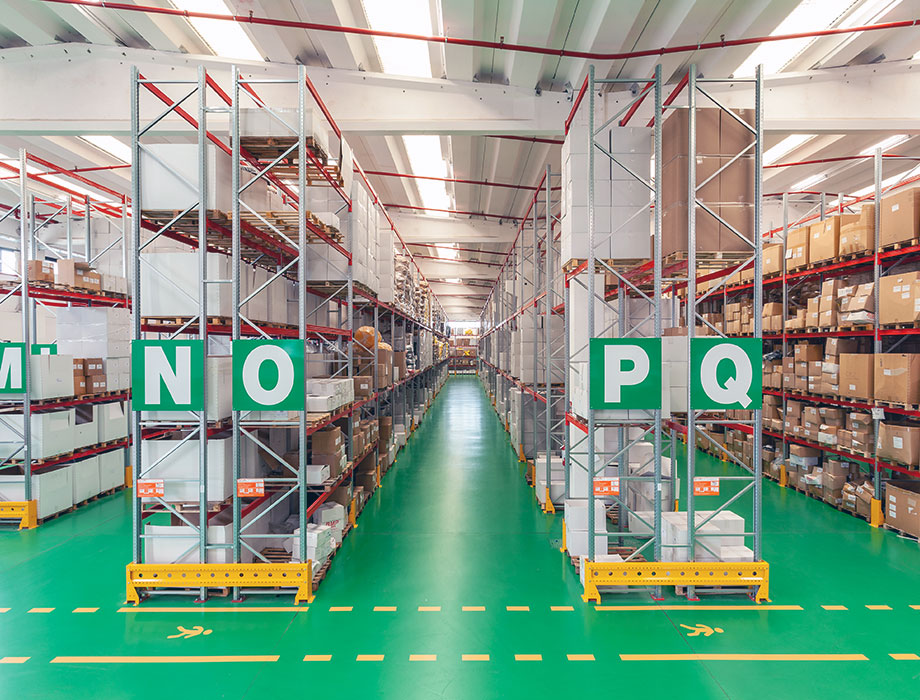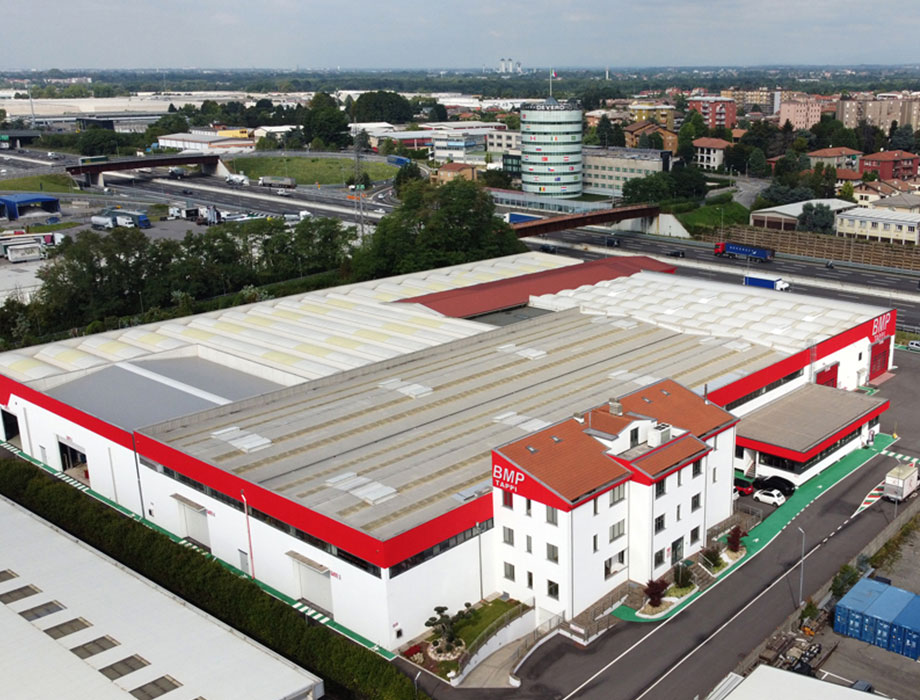 CORPORATE
An articulated and efficient structure.
We have 4 facilities in Italy producing 24 hours per day, 6 days a week on a covered area of 25.000 square meters, total area 60.000 square meters.
Our 120 injection presses, two rotational moulding machines, two automatic dip moulding lines, the extrusion line and the blanking machine produce an average of 3.8 million pieces per day.
An articulated, efficient, close-knit structure, able to give support to even the most demanding customers.
GO TO THE PRODUCT CATALOG
INTERNAL PRODUCTION
Standard or custom parts.
In over sixty years BMP TAPPI has developed a range of standard catalogue as well as customized products.
If a customer is looking for a protection not available ex catalogue, the internal engineers together with R&D and marketing are able to advise and develop a customized
product suitable for the required application.
CONTACT US
LA NOSTRA LINEA DEL TEMPO
Dal 1960 ad OGGI
• 1960 – Set up in 15 square meters-1 press
BMP origins go back to 1960, when during a fair the founder thought to produce a metal item by plastic. At the time plastic was replacing many items made of other materials and BMP growth increased consequently.
• 1980 – 23 presses
In those years the growth was very fast and the invenstments in modern and automatc machineries were constant, the necessity of a new bigger facility was inevitable and the first actual move took place.
• 2000 – 45 presses-warehouse in Spain-tools construction
The year 2000 represented a very important moment in BMP history because in addition to the set up of the tools construction department, it expanded its direct presence in Spain to satisfy customer needs by a timely and dynamic way.
• 2010 – 72 presses-facility 1, 5300 square meters-facility 2, 2500 square meters
The growth doesn't stop and the need of space to set up other machineries and finished product warehouse is inevitable as well as the need of a certified quality system, already set up several years ago.
• 2018 – Brand new facility- 12.000 square meters
It's time to write a new page of history, started in a basement now it inaugurates a brand new iper-technological facility , environment respectful where every employees feel at home.
• 2019 – facility 3, 2.000 square meters-facility 4, 2.000 square meters
The presence outside Italy is consolidated and BMP TAPPI is highly rated by many customers, especially in the automotive field. This represents a very important value since the requested standards are at the highest industrial levels.
Being part of BMP pushes the team to constantly improve. Two more warehouses are inaugurated in Italy.
• TODAY – Over 120 injection machines, ISO 45001
Over 120 injection machines, rotational moulding machines, dip moulding machines, extruders and die cutting, BMP TAPPI is a very important player on the world scene, especially European, in the transformation of plastic material. Having at disposal machineries from the best suppliers on the market, it continually develops new products to earlier meet customers' requests. Technically keeping updated the vehicle fleet and ethically being environmentally-friendly. Today it's the normality speaking of and using biodegradable and recycled products since the development involves all the company departments.
CERTIFICATIONS
BMP has certified the design, production and warehouses.
BMP TAPPI is committed to constantly improve products and services quality. It applies an integrated quality system management ISO 9001 – ISO 14001 – ISO 45001 to optimize all the processes, it evaluates the effects and it ensures corrective measures to prevent and improve.
It's certified:
UNI EN ISO 9001:2015
UNI EN ISO 14001:2015
BS OHSAS (ISO 45001) 18001: 2007
IATF 16949 base requirements
PARTNER OF
2022 WORLD CHAMPIONSHIP